Like a lot of us in the wine industry Mr. Mondavi was more than just another employer or vintner ..he was a true inspiration. He valued  the connection between people, food and wine and family. It is a great honor for us at Benchmark Consulting to honor Mr. Mondavi and hope to continue on in his shadow of undying commitment to the best.
"I went throughout the world to find out what my competition was. And then I stopped at nothing to improve what we are doing, to excel. But you have to have faith in yourself; you have to be willing to work hard. You'll have many naysayers who say 'No-no.' Plow ahead! If you have it in your heart, you can achieve it. And that goes for any business. Put your heart and soul into what you do. Work hard. You have to gamble, but gamble intelligently. That takes dedication. But that's all, it's very simple!" –Robert Mondavi
This June 18th marks what would have been Robert Mondavi's 100th birthday; he passed away in 2008 at the age of 94. It's been almost six yearsand we are still commemorating the man who is best known as the Father of American Wine. His life story reads better than an epic novel rife with risk-taking, vision and of course family drama. Born in Virginia, Minnesota to Italian immigrant parents, Cesare and Rosa, wine was always part of life for Mondavi. The family moved to California where Robert later attended high school in Lodi and eventually Stanford University. In 1943, his parents, after much urging from Robert, purchased Charles Krug Winery in Napa and Robert joined the enterprise along with his brother Peter.  The drama began in 1965 when Mondavi was 'fired' from the winery over major disagreements about winemaking direction and vision. Shortly after his dismissal, Robert purchased his own winery in Oakville with the specific goal of making world-class wines that could compete with anything in Europe.
It all sounds so obvious to us now, but in the 1960's Napa was just farmland. According to the late Mondavi's wife, Margrit Mondavi, " In 1960 the Valley was still kind of like a little country town, I think there were 17,000 acres of grapes, today there are 40,000. There wasn't a paved road. Much of the Valley was for sale; it was still sort of recuperating from the war and the Depression and all of that. Many people didn't believe in it. But he went forward, built a new winery, the first new winery since Prohibition.
Today the winery is in corporate hands, but the legacy of Mondavi's belief and passion lives on though the countless small producers who populate the Napa Valley, and the United States as a whole. His philanthropy is also a legacy with his $10 million dollar gift to the University of California at Davis for the Mondavi Center for the Performing Arts and $25 million for the Robert Mondavi Institute for Wine and Food Science. He not only championed premium wine, he elevated the very idea of American wine and food as something to be celebrated, shared and savored.
The winery will be hosting several events to honor this anniversary, including a concert with Martina McBride. Festivities begin on June 29th, for additional information and to purchase tickets, Click Here or visit eventbrite.com or call 1-888-769-5299. All additional inquiries can be sent to concerts@robertmondaviwinery.com.
Robert Mondavi: "I went throughout the world to find out what my competition was. And then I stopped at nothing to improve what we are doing, to excel. But you have to have faith in yourself; you have to be willing to work hard. You'll have many naysayers who say 'No-no.' Plow ahead! If you have it in your heart, you can achieve it. And that goes for any business. Put your heart and soul into what you do. Work hard. You have to gamble, but gamble intelligently. That takes dedication. But that's all, it's very simple!"
Margrit Mondavi, wife of Robert Mondavi: "He gave everybody advice. Bob's ecumenical spirit: 'the more good wine that comes out of Napa Valley the better it is for me.' So he shared, he was generous, he was philanthropic and I believe that was his biggest contribution to Napa Valley. "
Glenn Workman (Robert Mondavi Wines Vice President & General Manager): "I used to give him a bad time once in a while about not having a rearview mirror in his car because he was so focused on the future and what was in front of him, that, yeah even though we had accomplished something, there is a lot more that lay ahead. He was in his 50s and still had an incredible drive. He was setting the tone not only for Robert Mondavi Winery but for Napa Valley wines as well as the wine industry in the United States, in my opinion, and it was a passion that was exciting."
Peter Mondavi (Robert Mondavi's younger brother): "We can be very thankful for what he did for the wine business. I'm talking overall, especially Napa Valley. He was the real ambassador of it. Of all the people I've known in the wine business, and I've known quite a few of them, there's no one that could compete with him as far as I'm concerned. And I don't think there will ever be another one who can do what my brother did. He did wonders for the Napa Valley."
Genevieve Janssens (Winemaker, Robert Mondavi Winery): "I was very young when I moved to Napa Valley and I was under the absolutely incredibly vision of Mr. Mondavi who was quite a detail-oriented, passionate man. I think it's a great way to live and make wine."
Forbes Contributor
Through The Grapevine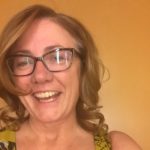 Dawn Bardessono, co-founded Benchmark Consulting in 1995, aspiring to combine her passion for the wine business with her expertise in attracting high-quality talent. Dawn oversees and takes the lead on all senior-level searches at Benchmark Consulting, utilizing her prior wine experience in the business and keen understanding of clients' needs to create lasting relationships