How to ace lunch interviews? You made it through your first interview!  Your second interview is over lunch with your perspective new boss.  It is at a great restaurant near their office and you have been there before.  What do you need to know?  What will the employer look for? And this is the wine industry so??? wine with lunch or not?
The Legend
Henry Ford invited job candidates to lunch with him.  He would observe if the candidate would salt his food before tasting it.  If he did, he would not hire him.  If he tasted the food first, he was a person who evaluated situations before taking action.  Henry Ford believed in testing his candidates and this was it.  Many employers evaluate candidates during lunch interviews for things you never think of.
The Test
Are you ready for your test?  You expect hard questions, but many employers want to see how you act in different situations such as a lunch interview.  A lunch interview means you need to juggle a meal, good manners, answer questions while eating a meal, and still be persuasive.  You still need to be aware of being observed while you answer or ask questions.
What is the test?  You may not know, but employers are looking for certain traits.  It could be character, integrity or certain personality!  You cannot prepare for this part so just be natural.  Would the employer do something to see how you would react?  It is possible.  It is more likely that during the meal, he may describe a scenario and ask for your opinion.  Remember, they want to see how you think.  There is no right or wrong answer or is there?
About five years ago I read about how CEOs evaluate candidates based on how they treat waiters in a restaurant.  Some may call it the unwritten rule of lunch interviews.  Would an employer be above staging something and seeing your reaction?  You may never know if it was staged or not!  Handling mistakes, poor service or an accident provides insight into the candidate.  A person who is nice to the employer and rude to the waiter or to others is not a nice person.
Personal
This an interview and you should dress for it.  You never go wrong with a great suit and good grooming. But again the wine industry as a whole is not corporate. If everyone at the first Interview was in fuzzy vests and jeans …then you can tone it down but never to their level.  Always collared shirt, jacket and khakis for the guys and a nice tailored dress & or slacks for the gals.
Do your research and have questions for the employer.  Bring along your questions, a portfolio of your best work and anything else you think is important.  Manners are important, but you need to juggle that and trying to impress the employer too.  Order something simple so you can eat and answer questions without difficulty.  You want to appear confident and at ease with the situation.
The Interview
Arrive early and wait for the employer.  Allow the employer to lead, wait for him/her to sit, take the napkin and order.  Drinks??? You can keep it nonalcoholic such as ice tea, sparkling water or perhaps even juice, but remember this is the wine industry…follow your potential bosses lead… Ask him/her what they would like then order accordingly.  Know what you will order from the menu before you get there.  It takes the pressure off, if the employer makes a quick selection.  Be polite to the server.  Don't make a big deal about a mistake.
Remember the employer sees how you handle everything.  Don't eat too fast, or eat and speak at the same time.  Eating too fast or not at all looks as though you are nervous.  Small bites will keep you ready to answer or ask questions.  Never order dessert unless the employer does.  The interview is not over until you are gone.  He may observe you waiting for your car or how you handle a problem.  You are always being evaluated.
Simple things will prevent you from getting the job.  How do you finish the interview?  You should have questions or sample of your work to demonstrate your interest in the job.  Be conscious of the employer's time.  Make your points and avoids mistakes,  how you handle things will either help you get the job or keep you from it.    What are you going to do?  When you are finished with your meal fold the napkin and leave it by the plate.
Final Thoughts
Lunch interviews put you on the spot!  Keep in mind that the employer is observing you eating, answering questions and how you deal with problems and people.  You can only prepare so much for this type of interview.  You can practice the questions, work on your manners and even work on your people skills, but you need to act natural.  Most experienced managers or executive see right through someone who is not genuine.  Being genuine and confident is important.
Through The Grapevine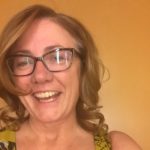 Dawn Bardessono, co-founded Benchmark Consulting in 1995, aspiring to combine her passion for the wine business with her expertise in attracting high-quality talent. Dawn oversees and takes the lead on all senior-level searches at Benchmark Consulting, utilizing her prior wine experience in the business and keen understanding of clients' needs to create lasting relationships