Although the Selection and Hiring Process may seem time and step-intensive, hiring the right person for the right job is one of the most important responsibilities a company has – one that has far reaching and long lasting effects.  Investing the time at the front-end of the process by selecting the right recruiting firm and carefully and thoughtfully deciding with them what functions the person must perform and the skills necessary to successfully perform those functions, will help you attract, hire and retain your human capital.
A small to mid-size business invests 30%of budget dollars in humans – that is why recruiting and retention matter.  When we think of our people as an investment, it begs the question, what are your expectations for the dollars spent? What do you want to see as a return on that investment?  Before making that next investment, take a moment to determine what you truly need and then make your plan.  Take a sufficient amount of time to outline each step by beginning with a solid recruiting and hiring process.It is important to develop a recruiting process that suits the needs of your company, one in which you are comfortable enough to use routinely.
Often, when an employee leaves, it feels natural to want to replace the person and hire for the same role when, in fact, the situation presents a great opportunity for you to assess your current staff.   What are your teams strengths and skills?  Where are the gaps?
Perhaps the position previously held was sufficient at the time, however now we have a chance to add skills that are more in-line with the company's needs and vision.
Once you have identified the skills present, you can now define the essential skills and functions needed to fill the opening.  This brings us to the next step, defining the position.
 Capturing the essential functions, experience, knowledge, skills and abilities in a job description will provide a guide for us as we begin the quest toward filling the position.  Job descriptions play a key role to not only define the position initially, it is used to craft job advertisements, to set expectations both during the interview and post-hire, support for daily coaching and, if necessary, as a document for disciplinary actions.In addition, the job description is a terrific place to begin when crafting your interview questions.  Begin with the essential functions.  Take each function and create behavior-based questions designed to get the candidate to describe how/when he/she performed such a function, what tasks were involved, what actions were taken and what were the overall results. Using a standard list of skill-based and behavior-based questions provides an equal assessment field for which you can evaluate candidates.Additional tools are available to assist with the decision-making piece of the equation.  Consider, for a nominal amount of time and money you can incorporate reference checks, assessments and telephone screenings.  These tools, although helpful, do not provide the answer; these tools provide insights and additional information for consideration along with the other critical pieces.
Recruiting best practices includes taking a holistic look at all information available to make the best selection for your company's needs.
Through The Grapevine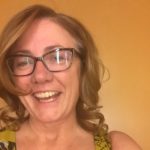 Dawn Bardessono, co-founded Benchmark Consulting in 1995, aspiring to combine her passion for the wine business with her expertise in attracting high-quality talent. Dawn oversees and takes the lead on all senior-level searches at Benchmark Consulting, utilizing her prior wine experience in the business and keen understanding of clients' needs to create lasting relationships