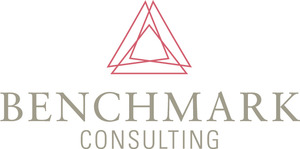 Celebrating 21 years in the Wine Industry
There's two things you need to know, right off the bat, about these hiring criteria.
First and most obviously, the six criteria on Danny's list are psychological traits, not technical skills.  Even though it is generally easier to hire for technical skills, whether they are knife skills in the kitchen, great customer-centric leaders like Meyer feel confident that they can teach technical know-how to almost any newly-hired employee, but on the other hand find the idea of teaching empathy, teaching work ethic and so forth to be essentially a fool's errand, much better addressed in the selection process than in post-employment training and discipline.
The second point is this: Even though you'll be hiring for personality traits rather than technical skills, you still need to develop highly-skilled employees before they even face the first customer. Otherwise, you're doing your customers (and your company) a huge disservice.
Meyer: "I used to think that you could just hire people for their emotional skills and if they had the six essential emotional skills, that's all it took. I learned the hard way that you can't unleash somebody's hospitality unless you have first completely drilled all the systems, the technical skills and know-how that are needed, to a point of excellence."
In other words:  These wonderful, warm personality traits that you have hired your new employees for aren't going to manifest themselves in ways that are useful to your customers until the training for skills is complete and has become second nature.
Meyer compares this to learning to drive a stick shift.
I remember when I first learned to drive a stick shift [as a teenager back in St. Louis], I had absolutely no idea what I was doing. And until I had learned to be proficient at doing that, I wasn't having any fun while I was driving. I wasn't switching the stations on the radio dial. I wasn't telling jokes to my friends. I wasn't pointing out the beautiful trees on the side of the road.
At that beginner's stage, I was "all systems all the time." But once I learned those systems, how to shift gears, find a sticking point when I was on a hill, all those kinds to things that are really taught. Once I cleared all that out, that's when I could get back to being myself and pick the best music for whoever was in the car, tell jokes with people, you know, enjoy the scenery.
So even though the emotional skills that lead to hospitality are not really teachable, but they are also not revealable until first you've learned the systems, the technical side of getting the job done."
Meyer and his Union Square Hospitality Group restaurants hire for what Meyer calls an employee's "hospitality quotient."  These are the six traits he feels are required for an employee to have the potential to provide true hospitality to the guests of his restaurants.
Here's his list of six traits to hire for, which I'm using here with his permission and hope you find useful.
1. Optimistic warmth (genuine kindness, thoughtfulness, and a sense that the glass is always at least half full);
2. Intelligence (not just "smarts" but rather an insatiable curiosity to learn for the sake of learning);
3. Work ethic (a natural tendency to do something as well as it can possibly be done);
4. Empathy (an awareness of, care for, and connection to how others feel and how your actions make others feel)
5. Self-awareness (an understanding of what makes you tick;
6.  Integrity (a natural inclination to be accountable for doing the right thing with honesty and superb judgment).
---
---