One question I get the most is, "Should we hire from the inside or the outside?" I think that hiring from within is ideal, but I've also seen hiring from within go awry.
If you've seen the movie Deliverance, then you'll know what I mean when I say that constant inbreeding can cause some serious trouble.
The point is that hiring from within is excellent when it's the right choice, but I'd advise you to be intentional about your vetting process before making that decision.
Am I hiring internally or promoting this person?
There's a difference between hiring internally and promoting someone. Hiring internally means that you are shifting someone already on your team from one position to another. Promoting someone is elevating them in role and responsibility from one role to another.
It's important that both you and your team are on the same page about if it's an internal hire verses a promotion. Otherwise, you could be setting up both the team and the employee with false expectations.
Are you shifting this person to another team when you should be shifting them off the team?
I see too many leaders play the shuffle game where they shuffle an underperforming employee to another team when they should really be transitioning them out of the company. The firing conversation is never easy, but it's necessary if an underperforming employee is slowing you down or hurting your culture.
I'm a big fan of collaborative hiring processes when hiring from both the inside and the outside. When considering an internal hire, assess peer reviews and annual reviews of the employee. You have the advantage of having a lot of helpful data on the employee that you wouldn't have on external hires. Just like you would do background and reference checks on an external hire, do your due diligence on internal hires as well.
Have I vetted this employee properly against top talent?
You should internally hire a team member because they are the best person for the role. One of the best ways to find out if they are or not is to do a public, nationwide search and see how the internal candidate stacks against other candidates. Our firm is often hired to vet an internal candidate against outside talent so the organization can see how their current team member measures up. It helps give both you and the internal candidate peace of mind that they are the best fit for the role.
Did you approach the team member or did they approach you?
I'm a big fan of going live with a public search before you approach an internal candidate because I like to see if the internal candidate comes forth with interest in the role. It shows me that the candidate sees what I see in them, has confidence in the value they bring to the team, and has the gumption to make things happen versus letting opportunities fall in their lap. This isn't to say you shouldn't approach an employee about an opportunity if you think they're a good fit, but I do think you can learn a lot from allowing the employee the chance to come to you first.
Are my expectations for success in this role clear?
I've recently internally hired for a couple of positions on my team after completing a nationwide search. One thing I've found to work well for both my team and the employee is giving a "90 Day One Way Ramp." We set the expectation that once the employee takes the new job internally, they won't have the chance to go back to their old job. This addresses any thinking that they can always get their old job back if they fail in the new role. It raises the stakes for both the employee and the team leader that they have 90 days to show that they're the right fit for the role.
Hiring is an art, not a science.  And while there's not a formula for deciding if an internal or external hire is best, I hope these questions help you decide what's best for your team.
Through The Grapevine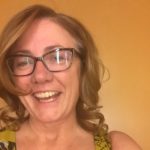 Dawn Bardessono, co-founded Benchmark Consulting in 1995, aspiring to combine her passion for the wine business with her expertise in attracting high-quality talent. Dawn oversees and takes the lead on all senior-level searches at Benchmark Consulting, utilizing her prior wine experience in the business and keen understanding of clients' needs to create lasting relationships